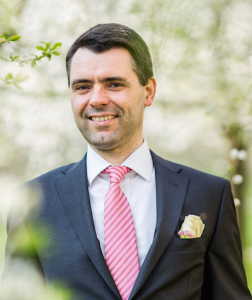 Hans Van de Cauter obtained his Bachelor's degree in law in Dutch in Brussels (KUB 1991-1993), and then pursued his Master's degree in law in French at the catholic University of Leuven (UCL). He obtained his diploma in 1996 (with "Honors"). He is perfectly bilingual and has a good knowledge of English and German. He took the lawyer's oath on 4 October 1996. He is member of the Dutchspeaking Brussels Bar.
After one year of social law he specialized mainly in real estate and commercial law as from 1997. He has a wide knowledge of Belgian and international law. During his work, he obtained a degree in business law (ULB, 2003-2005) and in real estate (Solvay, 2005-2006).
Hans Van de Cauter has already pleaded cases in all the provinces of Belgium and holds a wide experience in litigation. He already dealt with almost 1.000 cases for his own account or for the account of other lawyers. He regularly lectures in real estate law and wrote several publications in this area.
Publications :
2001 and 2017: Security-coordinator (Kluwer)
2010 and 2017: Co-ownership (Kluwer)
2013: Mortgage credit (Larcier)
2009-2010: Drafting of real estate contracts for CIB (Association of real estate agents)
Conferences :
April 2014 : conference on Retail law
2010 : Co-ownership and Soil pollution (CIB)
2007 – 2017 : splitted real estate rights : usufruct, long lease and construction right (2 times per year) (Kluwer)
E-mail : hvdc@be-ius.be
LinkedIn : Profile
---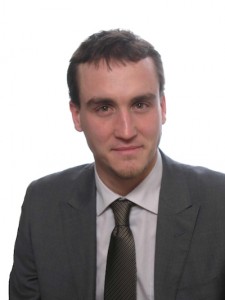 Nicolas Delvoie obtained his law degree at the catholic University of Leuven (UCL) (with "High Honors ") and has been a practicing lawyer at the Brussels Bar since 2005. He has a lot of experience in real estate law and he successfully obtained several additional degrees (ICHEC Entreprises in 2010, Executive Programme of the Solvay Brussels School of Economics and Management in 2011).
Nicolas advises and assists his clients in real estate transactions (due diligence, construction, town planning, purchase, sale, dismemberment of real estate rights) and represents them before the judicial and arbitration courts. He also practices commercial lease, general lease and residential lease law.
Nicolas occasionally gives lectures in real estate law. He works in French, English and Dutch.
Publications :
« Certificats et accessoires de l'immeuble : le certificat de performance énergétique des bâtiments », May 2012 , Jurimpratique, Editor Larcier ;
« Green buildings : La performance énergétique des bâtiments », February 2012, Jurimpratique, Editor Larcier ;
« PEB des nouvelles constructions et bâtiments publics », September 2011, Profacility.
« Pour tout savoir sur le certificat énergétique », July 2011, Lobby.
« Opgelet : energiecertificaat verplicht ! », June 2011, Onderneming & zelfstandig.
« La Performance Energétique (PEB), partie intégrante du Green Building », April 2011, Experts.
« La performance énergétique des bâtiments : contraintes et réalités », 2009, Editor Larcier, la Revue du Droit International des Affaires (D.A.O.R.).
« La prescription et le contrat de travail » (part of the compilation « Les 30 ans de la loi du 3 juillet 1978 relative aux contrats de travail »), 2008, Editions du Jeune Barreau.
« La renonciation en droit du travail », 2007, Editor Larcier, le Journal des Tribunaux du Travail (J.T.T.).
E-mail : nd@be-ius.be
LinkedIn : Profile