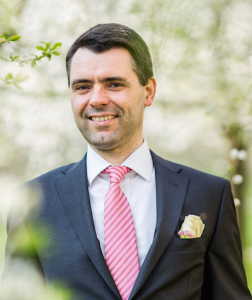 Hans Van de Cauter obtained his Bachelor's degree in law in Dutch in Brussels (KUB 1991-1993), and then pursued his Master's degree in law in French at the catholic University of Leuven (UCL). He obtained his diploma in 1996 (with "Honors"). He is perfectly bilingual and has a good knowledge of English and German. He took the lawyer's oath on 4 October 1996. He is member of the Dutchspeaking Brussels Bar.
After one year of social law he specialized mainly in real estate and commercial law as from 1997. He has a wide knowledge of Belgian and international law. During his work, he obtained a degree in business law (ULB, 2003-2005) and in real estate (Solvay, 2005-2006).
Hans Van de Cauter has already pleaded cases in all the provinces of Belgium and holds a wide experience in litigation. He already dealt with almost 1.000 cases for his own account or for the account of other lawyers. He regularly lectures in real estate law and wrote several publications in this area.
Publications :
2001 and 2017: Security-coordinator (Kluwer)
2010 and 2017: Co-ownership (Kluwer)
2013: Mortgage credit (Larcier)
2009-2010: Drafting of real estate contracts for CIB (Association of real estate agents)
Conferences :
April 2014 : conference on Retail law
2010 : Co-ownership and Soil pollution (CIB)
2007 – 2017 : splitted real estate rights : usufruct, long lease and construction right (2 times per year) (Kluwer)
E-mail : hvdc@be-ius.be
LinkedIn : Profile
---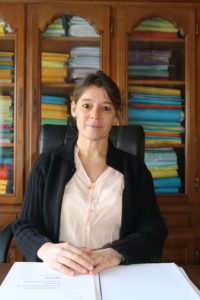 Joëlle DEVOS holds a Master's degree in Law from the ULB. She became a lawyer on 01/01/1998 and has been registered on the roll of the French-speaking Bar Association of Brussels since 06/05/2002.
She mainly practises family law, of which she deals with all aspects (separation, divorce, parental authority, child support, alimony, extraordinary expenses…).
She also intervenes in property law disputes for the settlement of liquidation and division proceedings and can also advise and assist you in filiation or civil status rectification proceedings.
She pleads before all the French-speaking courts and tribunals of Belgium.
Practising legal aid since the beginning of her career, Joëlle DEVOS has expertise in managing precarious situations and finding practical solutions in relation to the social and financial status of her clients. A member of the Legal Aid Commission since 2017, she also regularly provides front-line legal advice to those who call upon the Legal Aid Office.
Joëlle DEVOS is attentive to her clients' needs and strives to provide them with personalised care and individualised customer service.
E-mail : nd@be-ius.be
LinkedIn : Profile